For those that poured hundreds, if not thousands of hours into Monster Hunter World, good things are on the way. For PC players the next instalment in the series, Monster Hunter Rise is available and will offer tonnes of brand new content, a litany of brutal bosses to take on and a brand new world full of wonder for you to explore. However, if you aren't clued up on this new iteration, you may be wondering what to expect from this title, why you should invest in a new adventure and if the PC version has anything new to offer existing console players. Well, all will be revealed right here.
When Does Monster Hunter Rise Release on PC?
At the moment we don't have a concrete date from Capcom. They have suggested that it will be in 2022 but that is all we know for sure. The game will be available to purchase on Steam. At the time of writing, the game is only available on Nintendo Switch.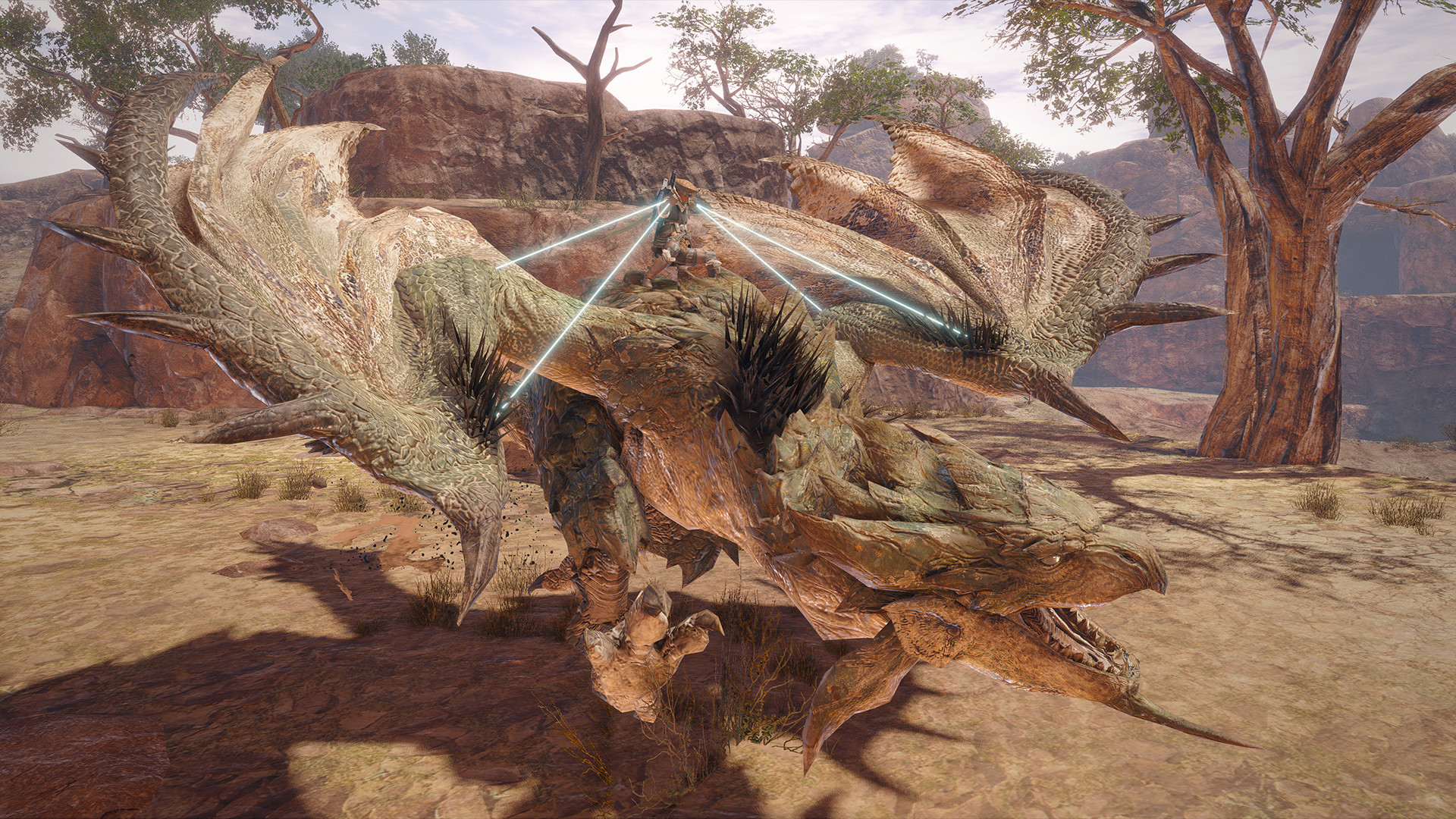 Are There Any PC exclusive Features?
As far as we can see from the information given from Capcom and the PC demo which went live on the 13th October, the game seems to be a like for like experience compared to the Switch version. The two main differences will be the way the game controls as you will likely be playing with a XBOX style controller or with KBM which, while not ideal, is absolutely possible. Although it does make using wire bugs a real pain.
Then secondly, the graphics are a real step up from the Switch title, as you would expect. The game will have full 4K support and thanks to the power of gaming PC's, many other graphical improvements. So expect a much more smooth and polished experience on PC.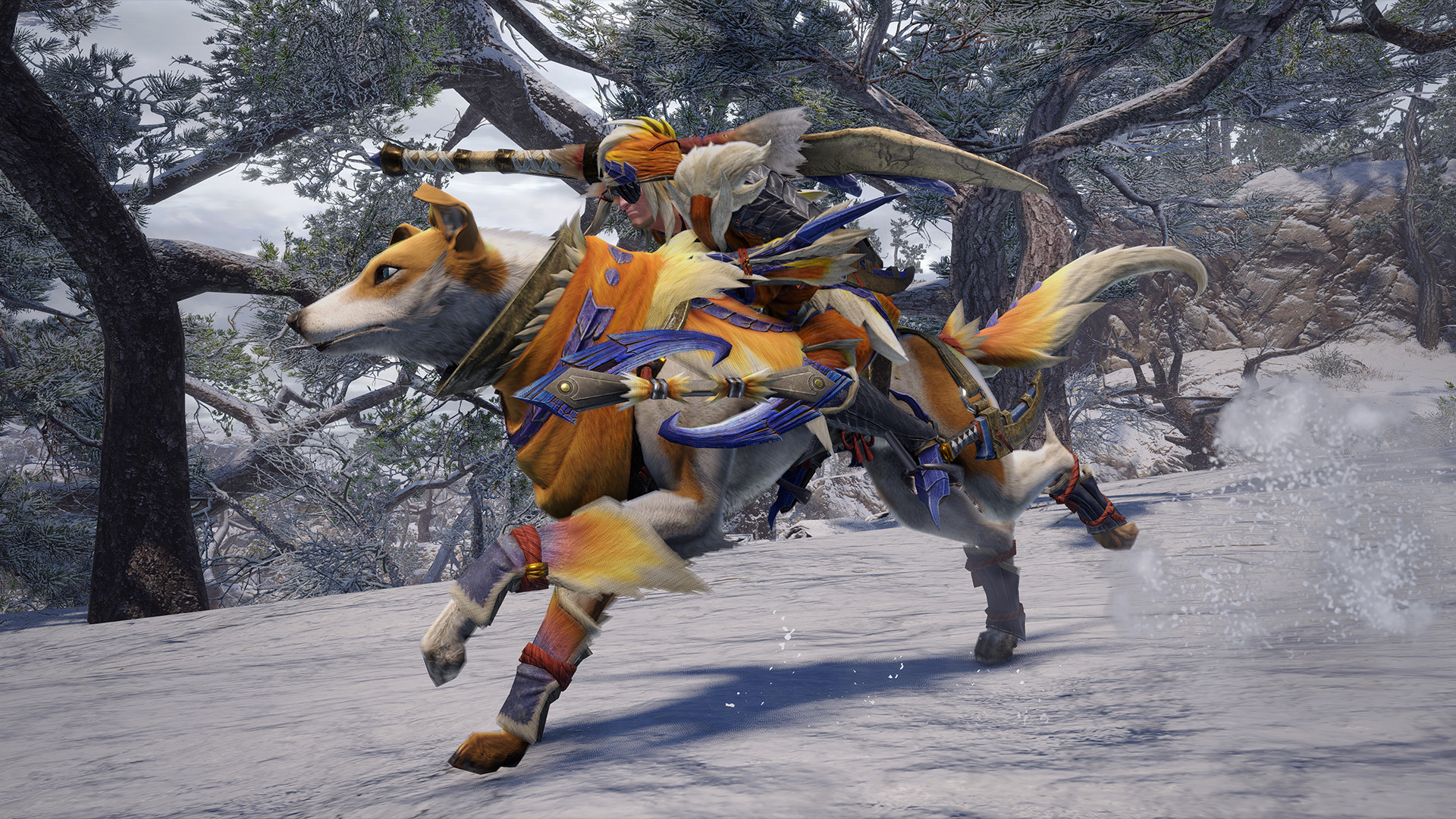 What is included in Monster Hunter Rise - Deluxe Edition?
If you are looking for a little headstart when you jump into this title, you might appreciate the option to buy Monster Hunter Rise - Deluxe Edition. This grants players access to some exclusive and valuable in-game items right at the start of the game. Here is a list of what is available:
"Kamurai" Hunter layered armor set
"Shuriken Collar" Palamute layered armor piece
"Fish Collar" Palico layered armor piece
Gestures x4
Samurai pose set
Kabuki face paint
"Izuchi Tail" hairstyle
It is also worth noting that the Monster Hunter Rise DLC expansion, Sunbreak, is set to arrive in Summer 2022. So if these releases happen to coincide, players may get their hands on this expansion if they go for a higher tier edition of this game. However, we still await confirmation on this.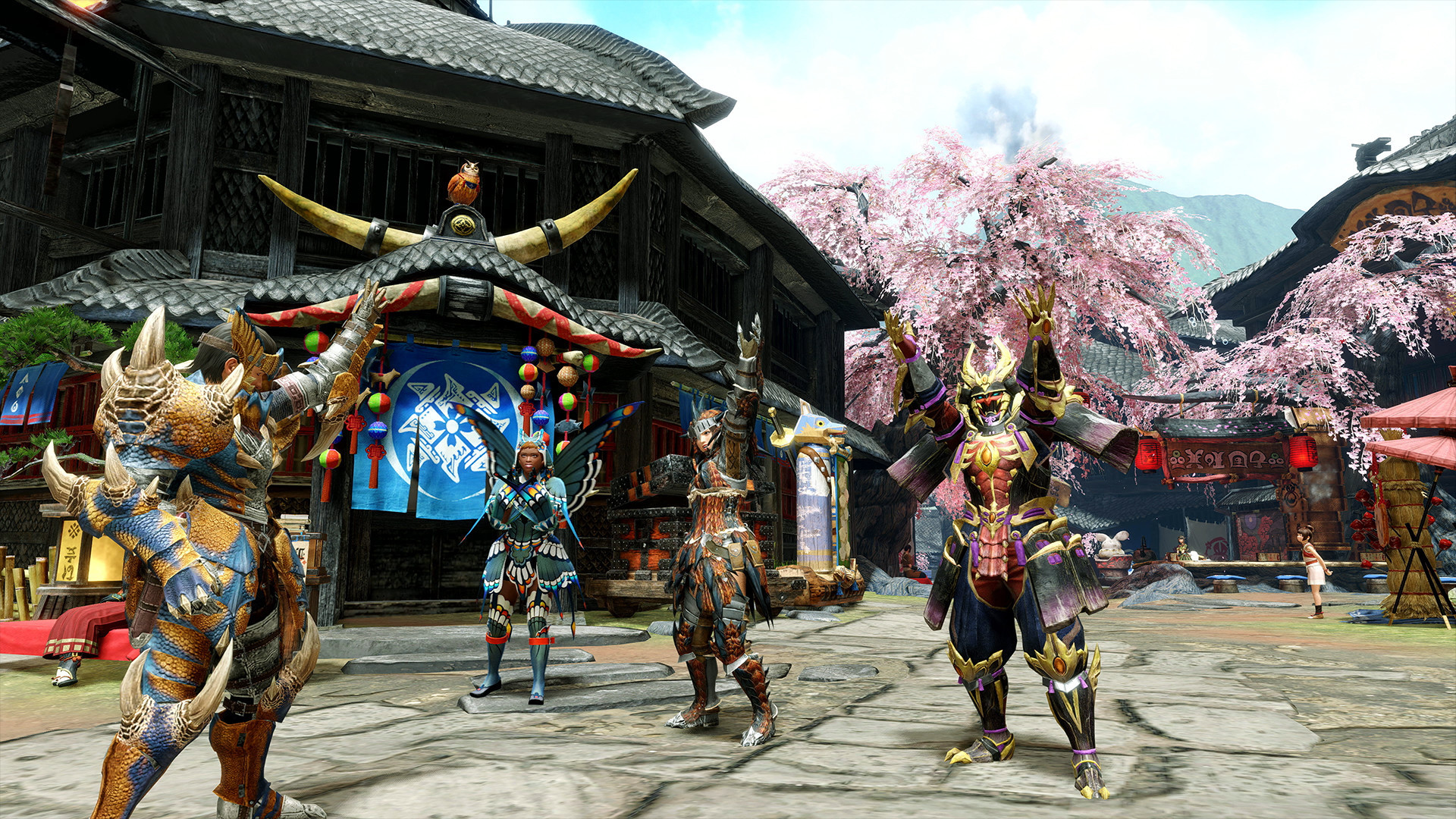 Why Should I Buy Monster Hunter Rise?
Well, provided you are a Monster Hunter fan to begin with, this game ups the ante on previous titles. You'll have access to wire bugs that give the game more vertically. There are new traversal options that make things feel seamless with much fewer breaks in the action. Plus, the combat, which has always been deep and nuanced is even more so this time around. The weapons and classes are multifaceted, offer lots of playstyle flexibility and above all, it's a great game to play with friends. What's better than unleashing hell on gruesome beasts? Very little in our book.
So that is our news regarding Monster Hunter Rise coming to PC in 2022. What did you make of this news? Will you be grabbing this one next year? What are your thoughts on the series as a whole?