In 2018, Sony's Santa Monica Studio released God of War on the PlayStation 4, which was instantly showered with praise from critics and players alike. As the fifth game in the mainline franchise, God of War made some unexpected changes to the series' formula, refusing to play it safe. Trading out the hack 'n slash combat of its PS2-era predecessors for a refined and cinematic adventure with huge set-piece moments, the game immersed players in its rich world of mythology. In just a few months, God of War will be coming to the PC, and we can't wait to experience this fantastic adventure all over again. For those players who have skipped a few home console generations, God of War on PC is also a perfect opportunity to experience one of the best first-party games in recent years on your ideal platform.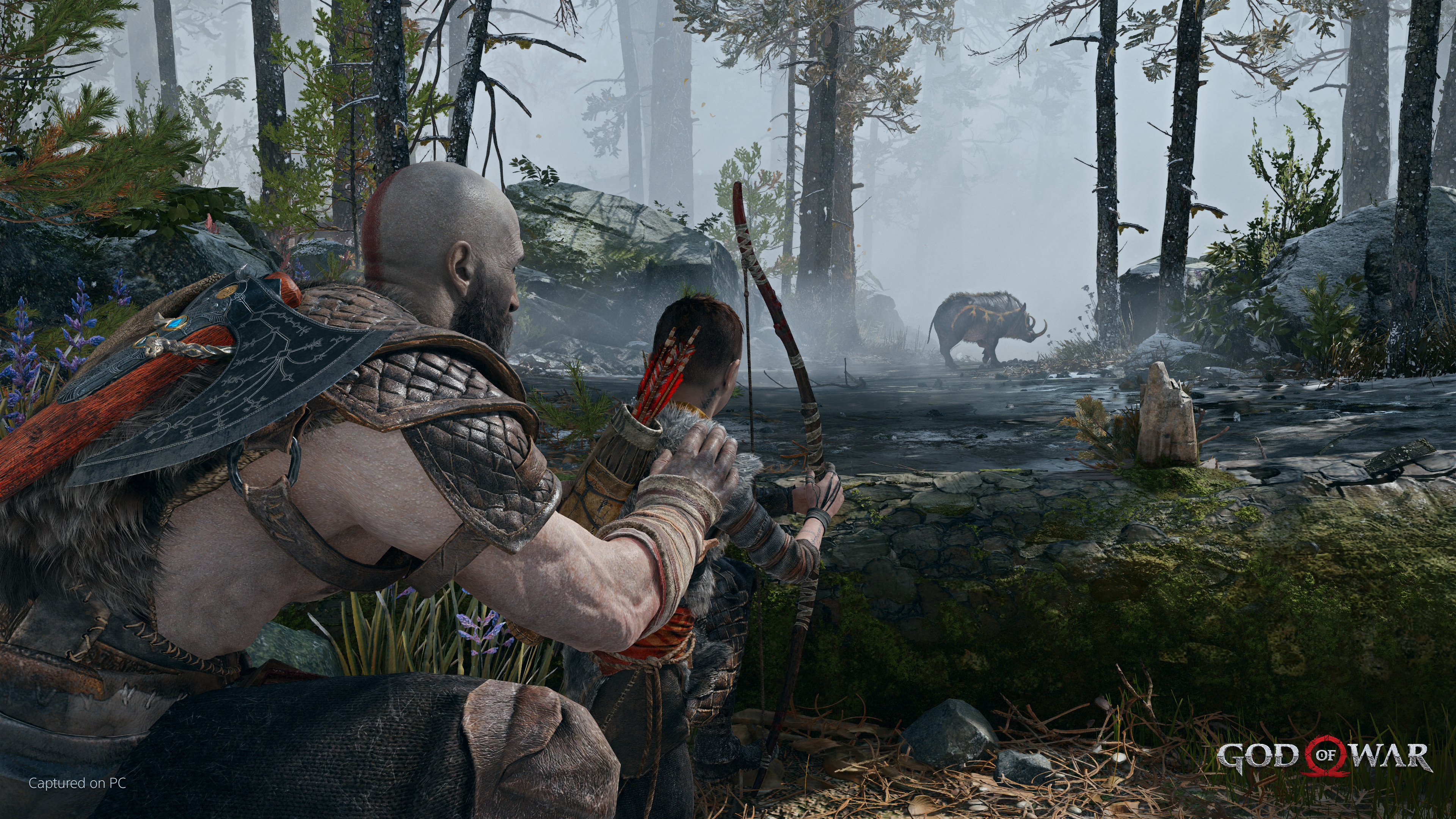 Kratos' Adventure Through Midgard
When the God of War series kicked off with the release of the first game on PlayStation 2 in 2005, it was a beloved but mostly straightforward tale of violence and revenge. The game followed Kratos, a powerful Spartan warrior with a fierce grudge against the gods of Olympus. Over the course of the original God of War trilogy, players guided Kratos on an action-packed journey through the world of Greek mythology, punctuated with massive boss fights and exciting hack 'n slash combat. After a few disappointing spin-offs and a five-year hiatus, the franchise returned with God of War (2018), a modern reboot/sequel that would redefine the beloved series. As a staple of the PlayStation home console and the Sony brand, many gamers assumed that we would never see God of War on the PC.
This modern iteration of God of War still centers around Kratos, but substitutes a world of Greek legend for mystery Nordic mythology. Spending a quiet life in the realm of Midgard, Kratos lives with his son Atreus and his wife Faye. At the start of the game, the father and son mourn the death of Faye and begin a pilgrimage to the highest peak in the nine realms to spread her ashes. Throughout the journey, Kratos must learn to be a better father and fighter as he confronts his past and the rage that blinds him.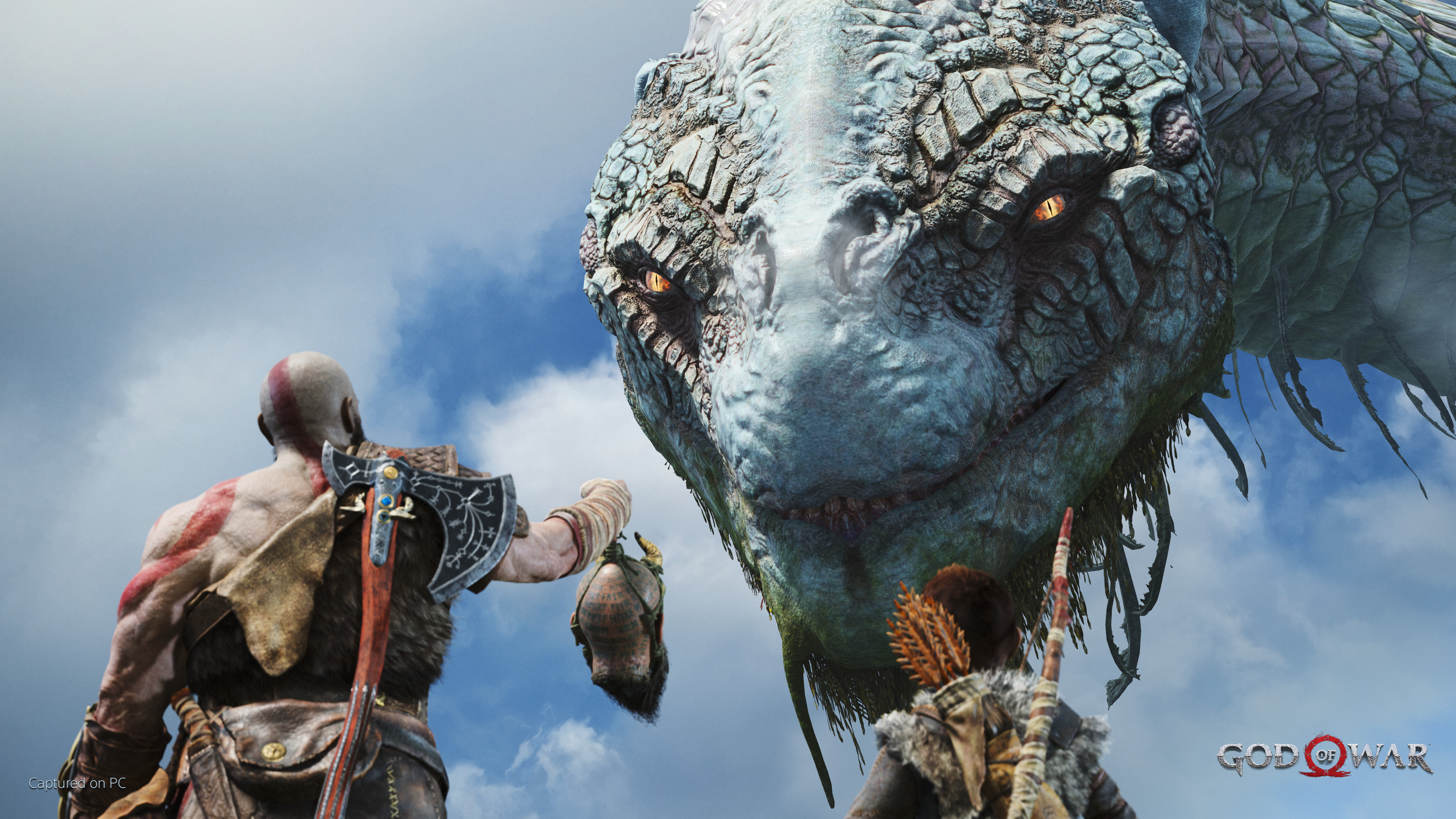 In addition to gorgeous visuals, an awesome sense of scale, and an interesting world rich with lore, God of War (2018) offers an upgraded combat scheme with some much-needed depth. This time around, Kratos wields a magical axe instead of his signature chain-blades, which can be thrown and called back. Players also get to choose unique moves and combos and they level up, unlocking new gear with better stats and passive bonuses. Through its nuanced combat system, God of War (2018) escapes the repetitive nature of the hack 'n slash genre, further refining the action to feel more satisfying and weighty. Simply put, God of War (2018) is the franchise at its best, making it a perfect contender for a PC port.
What's New in God of War on PC
Like some of Sony's other recent PC ports, including Days Gone and Horizon Zero Dawn, God of War on PC doesn't include much in the way of bonus content, but should look beautiful in motion. Most of the benefits of playing God of War on PC come from a technical standpoint, as the port will offer uncapped frame rates, improved shadows, and more. As expected with most PC ports, players will be able to fine-tune their graphical settings for optimal performance on their personal machine. If you're the proud owner of a substantially powerful gaming PC, you'll also be able to take advantage of some new tech features, including support for NVIDIA's Deep Learning Super Sampling, available on RTX graphics cards. The game will also support NVIDIA Reflex, which provides cutting-edge low-latency gameplay. As an added bonus, God of War on PC will come with some flashy armor pieces that you can enjoy in-game, including the "Death's Vow" armor set and four shield skins.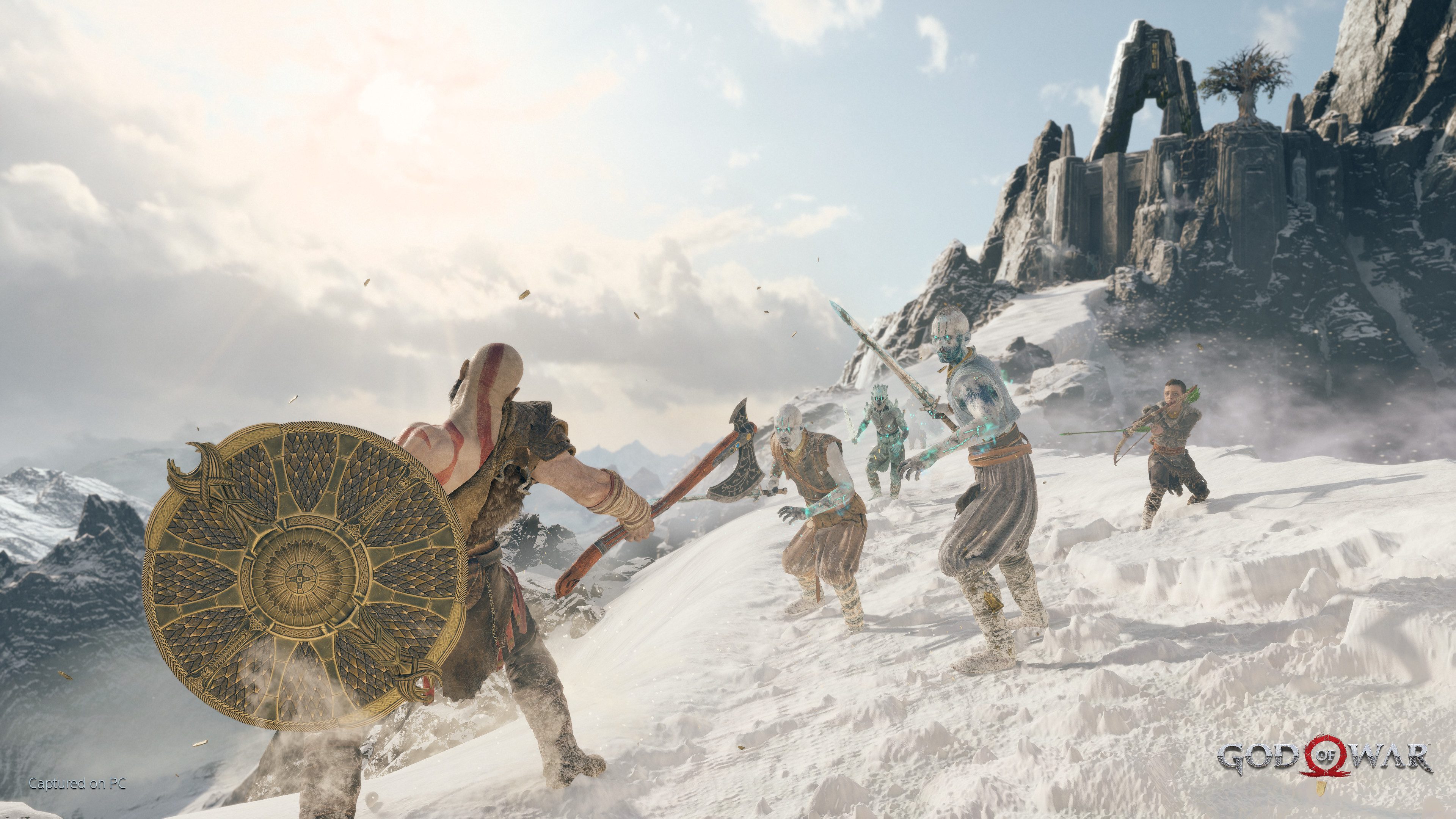 Whether it's one of your favorite games or your first time playing, God of War on PC promises a big-budget third-person adventure that shouldn't be missed. With the sequel, God of War Ragnarok releasing sometime in the next year, it's a good time to brush up on the first game. Luckily, you won't have to wait long for this masterpiece to arrive, since God of War comes to PC on January 14, 2022 (January 15, 2022 in New Zealand and Australia). The game will be available on Steam and is available for pre-order now.