In 1996, the Japanese game development studio Capcom released Resident Evil, an evocative and intense new horror title for the Sony PlayStation. In addition to being wholly terrifying, the game presented a tough challenge, establishing the survival-horror genre we know and love today. Over the past 25 years, Resident Evil has continued its notable success and in the process, has become one of the most popular and recognizable horror franchises in all of media. With nearly a dozen mainline games and many more spin-offs, this fan-favorite horror series is as prolific as it is popular. Today, we're taking a look at the sizable library of this iconic gaming franchise as we count down the top 5 Resident Evil games of all time!
5. Resident Evil Village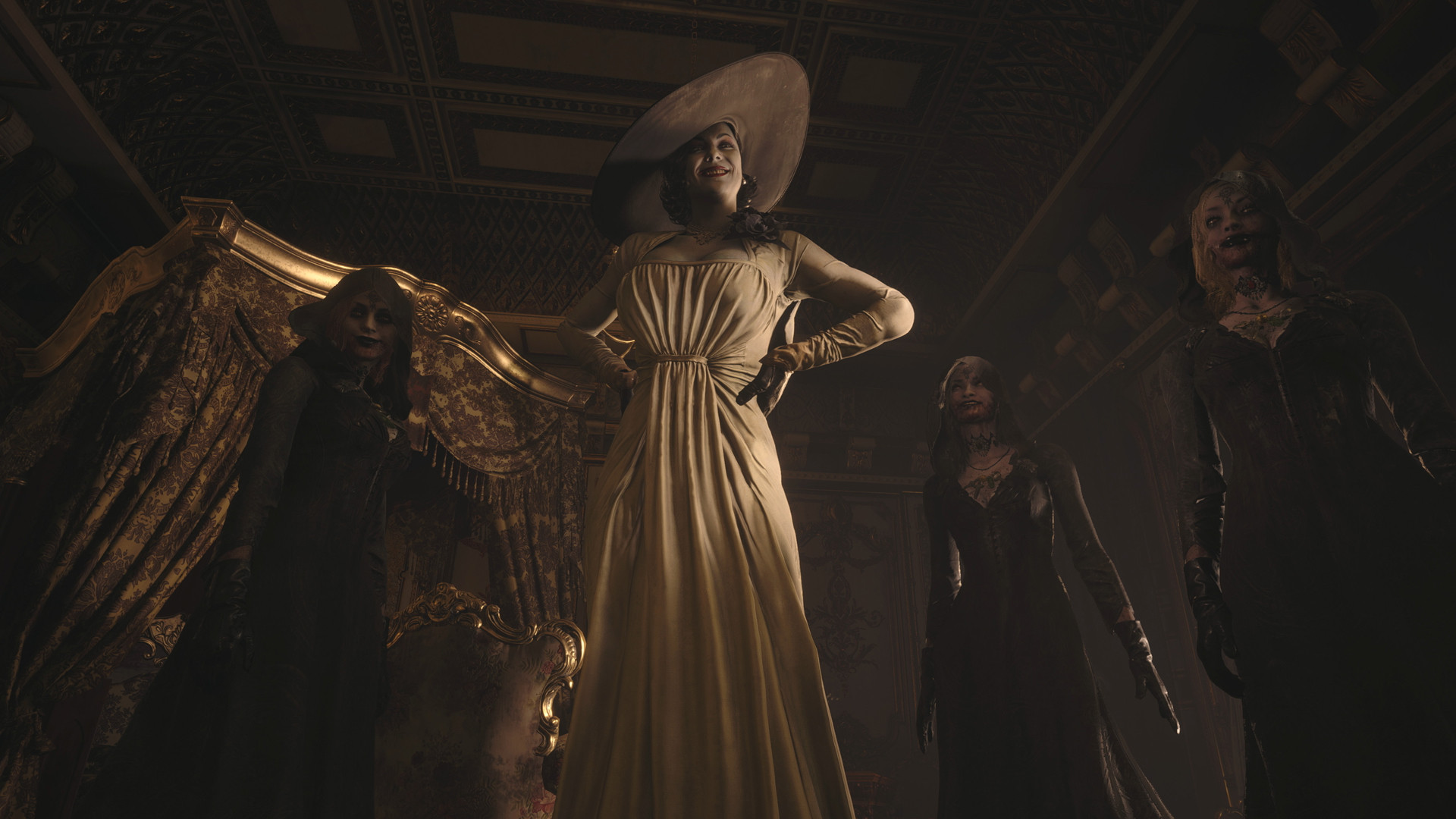 The most recent release in this horrific franchise is also our first pick for our list of the top 5 Resident Evil games of all time, Resident Evil Village. Released in 2021, Resident Evil Village continues the story of Ethan Winters, the highly unlucky protagonist of Resident Evil 7 Biohazard. After a break-in at his home, Ethan's wife Mia and his daughter Rose are kidnapped and taken to a shadowy village in Europe. Wounded but desperate for his family's safety, Ethan must face a variety of disgusting enemies as he makes his way through the titular village.
Resident Evil Village is a grab-bag experience, combining the series' signature slow-burn terror with a surprising amount of first-person shooting action. The game trades out the iconic zombie enemies for a variety of other disturbing foes, including werewolves, vampires, and even a few supernatural bosses. While the game's uneven pacing can cause the last act to drag, Resident Evil Village is an exciting entry in the series that combines tons of smart gameplay and story concepts.
4. Resident Evil HD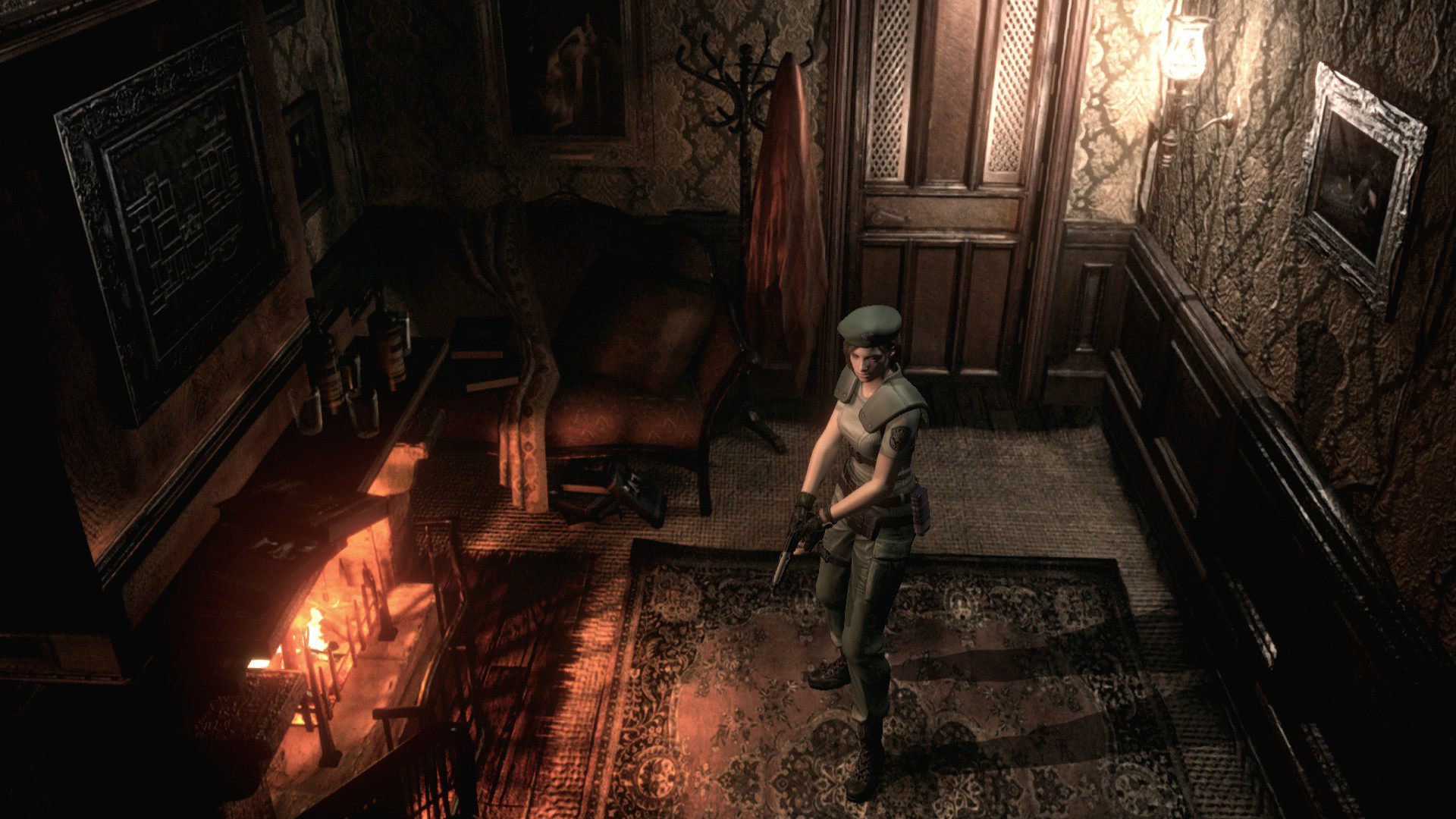 Eight years after the release of the original Resident Evil on the PlayStation, Capcom created a modernized remake/remaster and released it on the Nintendo Gamecube. While the Gamecube was seen primarily as a family-friendly game console, Resident Evil HD defied expectations and delivered one of the most unsettling horror experiences in all of gaming. The plot follows a group of specialized police officers who discover a luxurious but seemingly abandoned mansion on the outskirts of Raccoon City. As they investigate the booby-trapped halls, they realize that the situation is far more dangerous than they had expected.
While the 1996 version of Resident Evil was the subject of some criticism, mostly due to poor voice-acting and awkward controls, the 2002 remake patched up these problems and further refined the classic survival-horror title. Playing as either Jill or Chris, you must explore the zombie-filled Spencer Mansion while solving its many puzzles. With its static camera angles, crisp visuals, and impeccable audio design, Resident Evil offers an experience of exceptional intensity. Ammo, health, and weapons are sparse and infrequent, creating a scenario where evasion is often better than attack. Simply put, Resident Evil HD provided something many thought impossible – a remake that was better than the original.
3. Resident Evil 7 Biohazard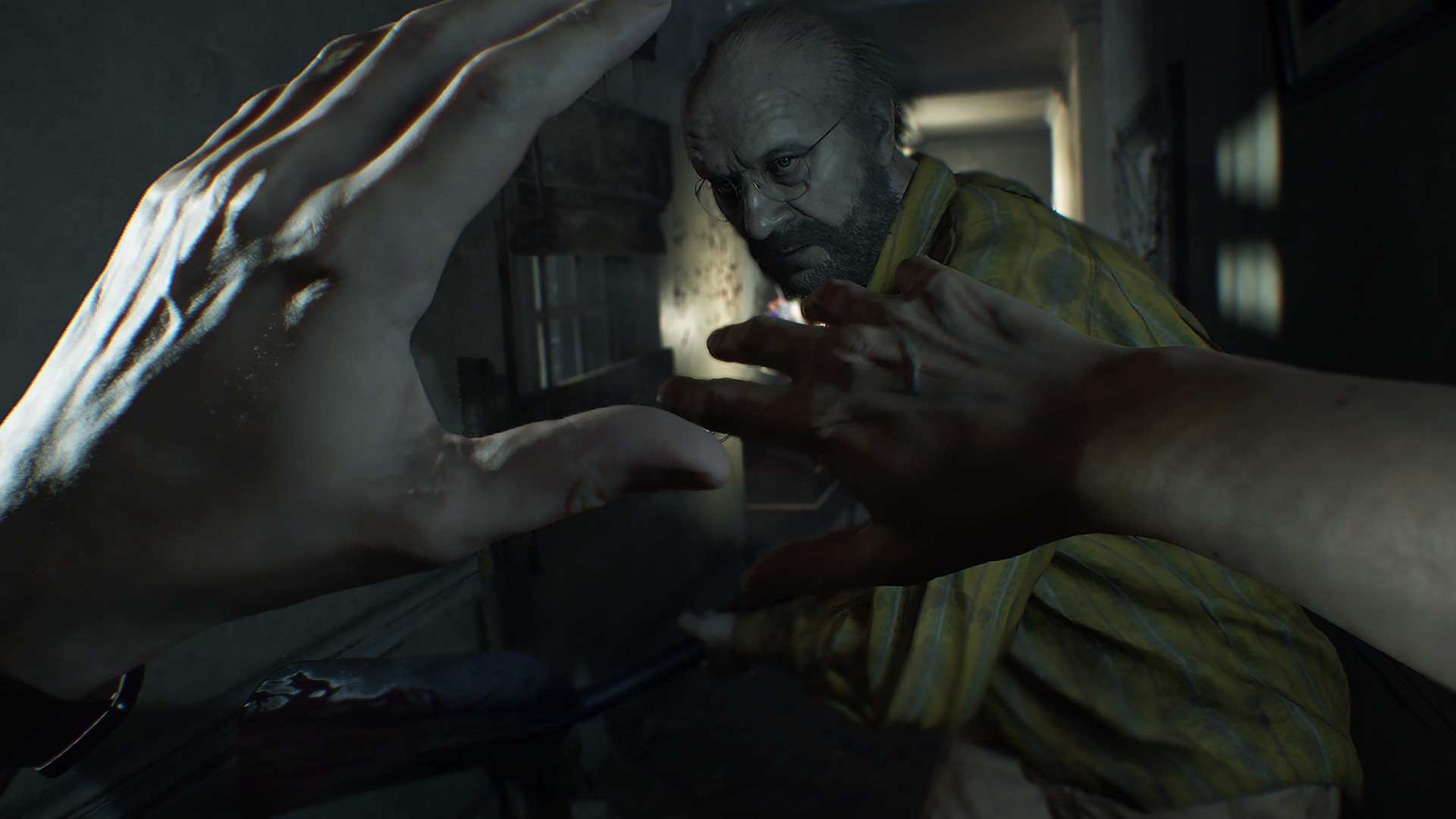 In 2017, the Resident Evil franchise had hit a slump following the release of several uninspired sequels. It was obvious that the series needed an injection of originality, and thankfully, Resident Evil 7 Biohazard swooped in to save the day. Played from a first-person perspective, this entry in the series followed Ethan Winters, a normal guy who travels to a decrepit plantation in Louisiana to save his wife from a family of violent lunatics. With its realistic graphics, brutal violence, and unrelenting ability to cause anxiety, Resident Evil 7 Biohazard rejuvenated the franchise.
While Resident Evil 7 Biohazard changed the formula by switching to a first-person perspective, it also did a great job getting back to the series' roots, which has been disregarded in previous sequels in favor of action. Once again, Resident Evil was about solving puzzles and exploring creepy locations, not blasting through enemies with a military-style arsenal. Better yet, the game was truly terrifying, making it hard for some players to complete. The game was also developed with virtual reality in mind, so the scares are always up close and personal. At a time when the franchise was struggling, Resident Evil 7 Biohazard popped up and saved the day. For that, it deserves a spot on our list of the top 5 Resident Evil games of all time.
2. Resident Evil 4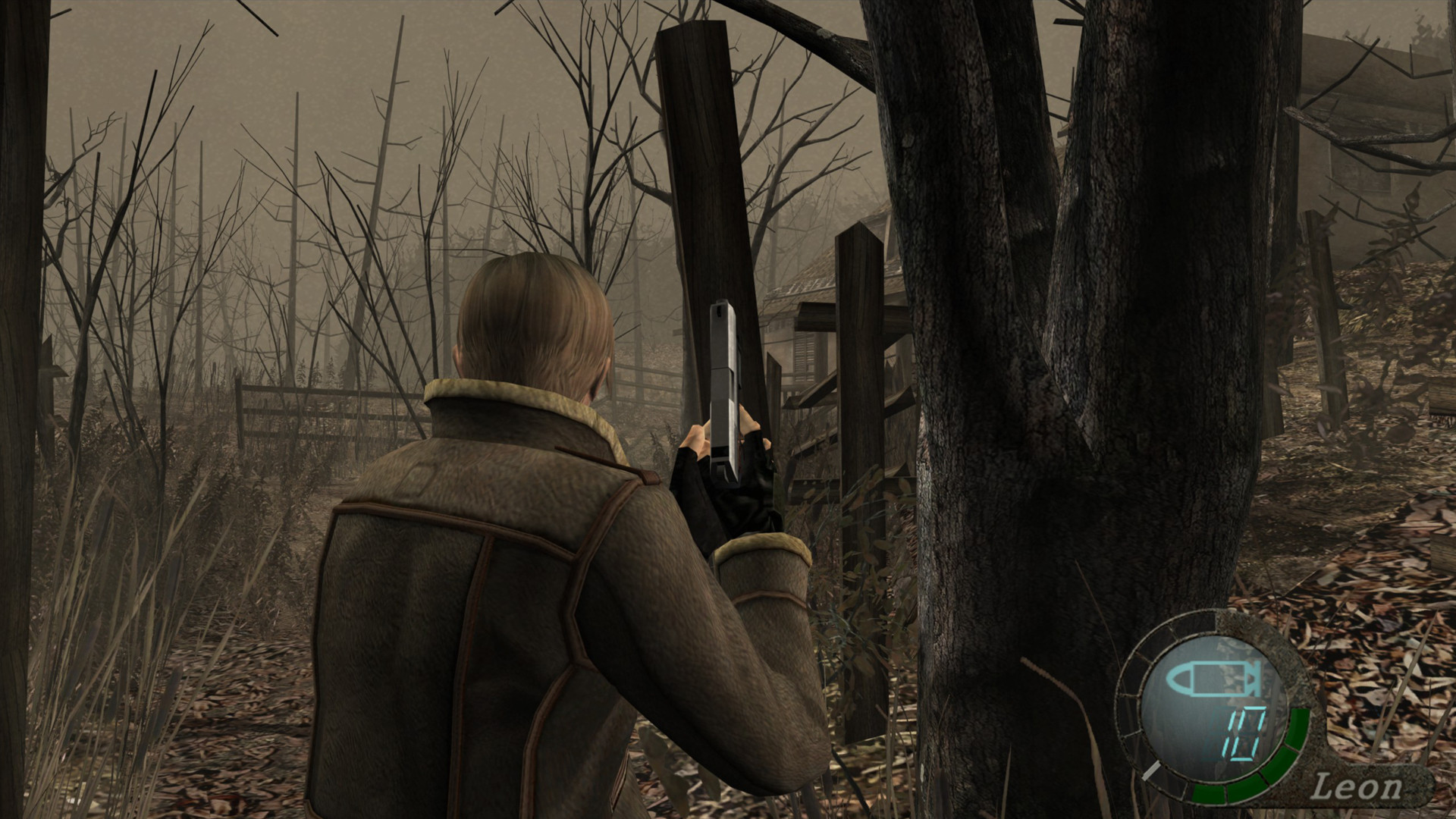 While the modern Resident Evil sequels are fantastic, we wouldn't be playing them if it wasn't for Resident Evil 4. Released in 2005 for the Nintendo Gamecube (but later ported to almost every major home console), Resident Evil 4 follows special agent Leon Kennedy as he executes a mission to rescue the daughter of the President of the United States from a disturbed cult in rural Europe. While the game was reminiscent of the classic Resident Evil trilogy, Resident Evil 4 made some significant changes to the gameplay style, all of which were welcomed with critical acclaim.
First and foremost, Resident Evil 4 bucks the awkward, tank-like control scheme from the original trilogy, swapping it out for an over-the-shoulder, third-person viewpoint. This camera perspective is now used in almost every big-budget third-person action game, and it's all thanks to Resident Evil 4. Camera angles aside, this sequel trades the urban sprawl of Raccoon City for the discomforting quiet of rural Europe, where crazed cult members hide in the shadows of every dingy cabin and cathedral. The bosses are inspired, the shooting feels snappy and satisfying, and despite the increase in action, it's still pretty damn scary. Not only is Resident Evil 4 one of the top 5 Resident Evil games, but many consider it to be one of the best games ever made.
1. Resident Evil 2 Remake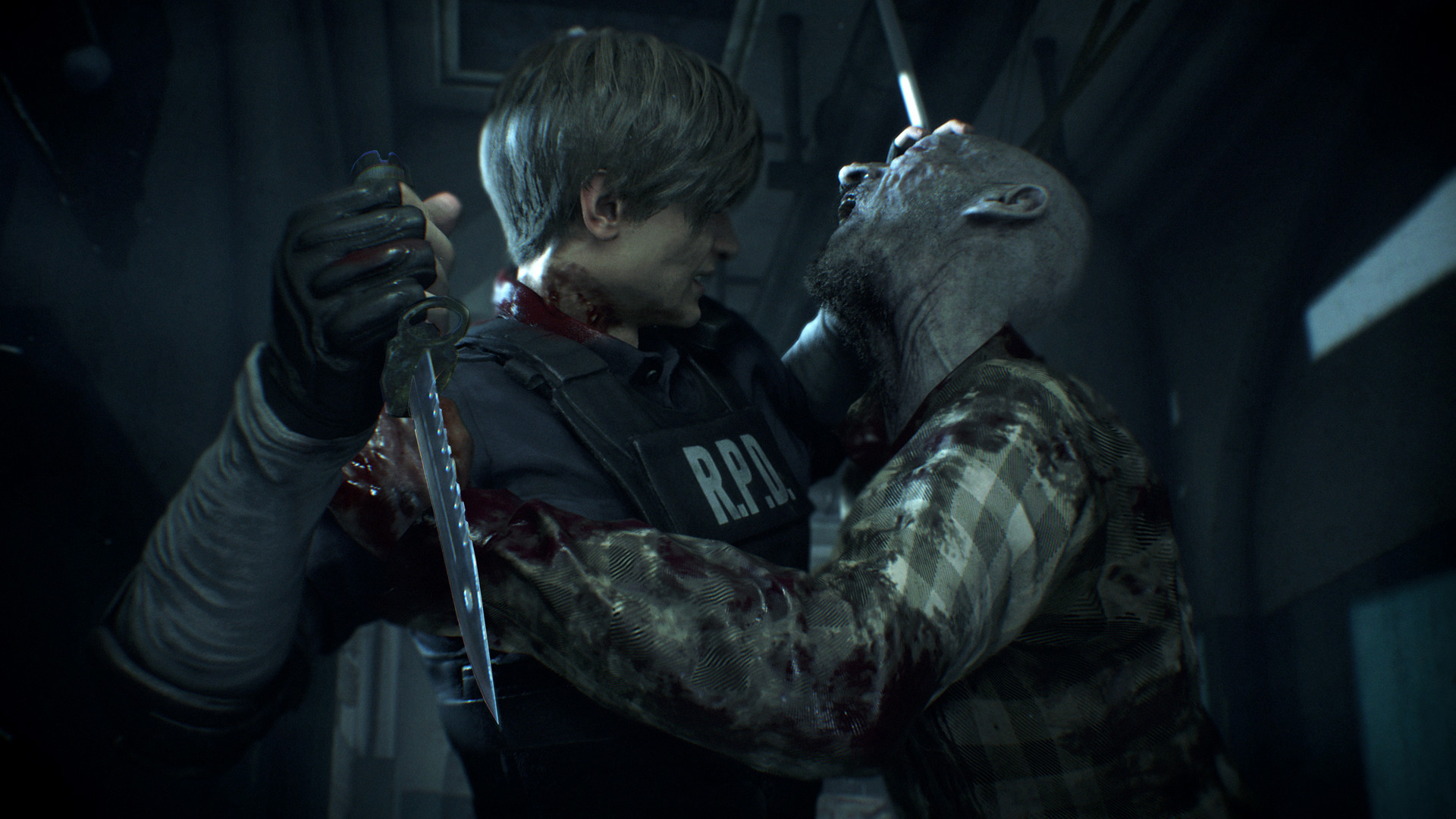 After the excellent remake of the original Resident Evil came out in 2002, fans immediately begged Capcom to give the same treatment to the fan-favorite sequel, 1998's Resident Evil 2. However, after nearly a decade of waiting and with no word from Capcom, fans assumed the project was a no-go. However, to the delight of fans everywhere, Resident Evil 2 Remake was released in 2019 and was an immediate hit. Like the original, the game follows Claire Redfield and Leon Kennedy as they attempt to flee the crumbling Raccoon City. Thanks to its incredibly realistic graphics, refined gameplay that echoed the classic formula, and a high level of replayability, Resident Evil 2 Remake is a perfect Resident Evil game for both beginners and franchise veterans.
Played from an over-the-shoulder third-person perspective (thanks, Resident Evil 4), Resident Evil 2 Remake combines the best of modern and classic Resident Evil, resulting in a near-perfect experience of revolting horror and nerve-wracking suspense. You can play as either Clare or Leon, with each character's story containing unique levels and encounters. Upon completion of your first playthrough, you can unlock a slew of fun extras via the challenge system, including weapons with infinite ammo and entirely new gameplay modes. From beginning to end, Resident Evil 2 Remake is masterfully paced, never once growing tedious or aggravating. It's truly scary, tons of fun to play, and worth finishing more than a few times, earning it the highest spot on our list of the top 5 Resident Evil games!