Bethesda's seminal first-person RPG, The Elder Scrolls V: Skyrim, is celebrating its tenth anniversary with a special release, simply titled The Elder Scrolls V: Skyrim Anniversary Edition. Releasing on November 11, 2021, the buffed-up version will be hitting consoles and PC, including next-generation systems like Xbox Series X and PlayStation 5. In the decade since it initially hit the market, Skyrim has won over legions of fans with its exciting fantasy story, free-form gameplay, immersive world, and rich content offerings. Now, with the introduction of Skyrim Anniversary Edition, players will be able to enjoy the full original game with cutting-edge visuals, along with a plethora of extra gameplay features.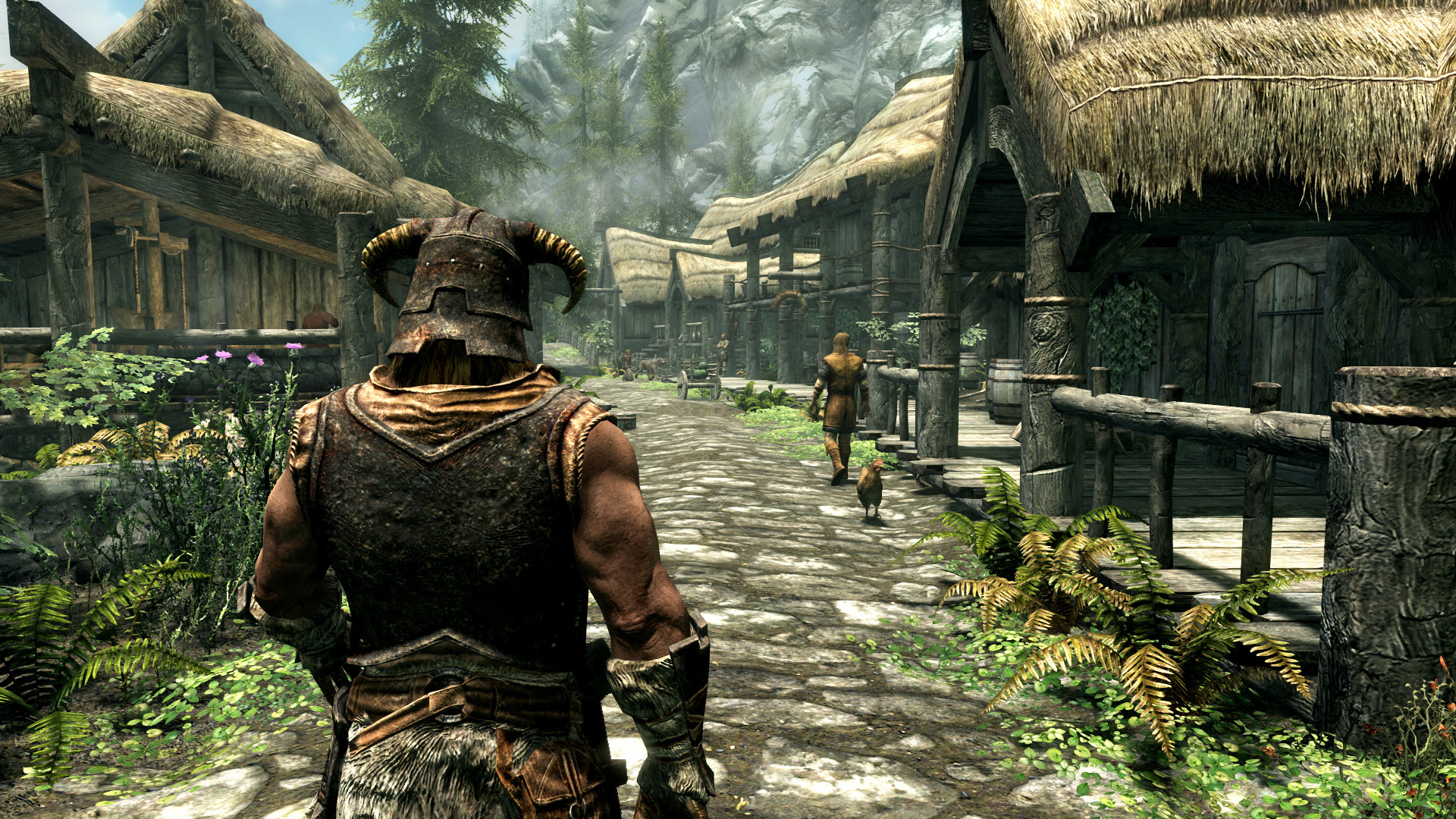 Becoming the Dragonborn
Although Skyrim is undeniably one of the most popular modern RPGs, each subsequent re-release seems to draw in new players. Skyrim Anniversary Edition seems to be the go-to purchase for any newcomers, as it contains all previously released expansions, as well as some new bells and whistles. In the vanilla game, you'll play as a custom character as they journey through the snowy mountainous landscape of Skyrim, one of the most northern regions in the fantastical world of Tamriel. With the countryside plunged into civil war and rumors of dragon attacks circulating, you'll rise from the lowly peasant ranks to become the Dragonborn, a hero foretold by legend to save Skyrim from disaster.
Unlike other RPGs, Skyrim doesn't lock its players behind specific classes, allowing you to wield magic, giant swords, bows, and anything in between. Your overall character level is tied into a web of smaller skill levels, which naturally strengthen as you play the game. You can swap play styles at any time, free to experiment and try out new items and gear.
You'll want as much freedom as possible, as Skyrim is a huge game with tons of content to explore. In addition to the main questline, there are hundreds of extra side-quests to complete, dungeons to delve into, and caves to clear out. Various guilds are available to join, including the Mages, Thieves, and Assassin's Guilds, each with its own designated questline. Skyrim Anniversary Edition also contains all available expansions, including the home-building Hearthfire, along with two story expansions, Dawnguard and Dragonborn. With hundreds of hours of content to enjoy, you couldn't ask for much more.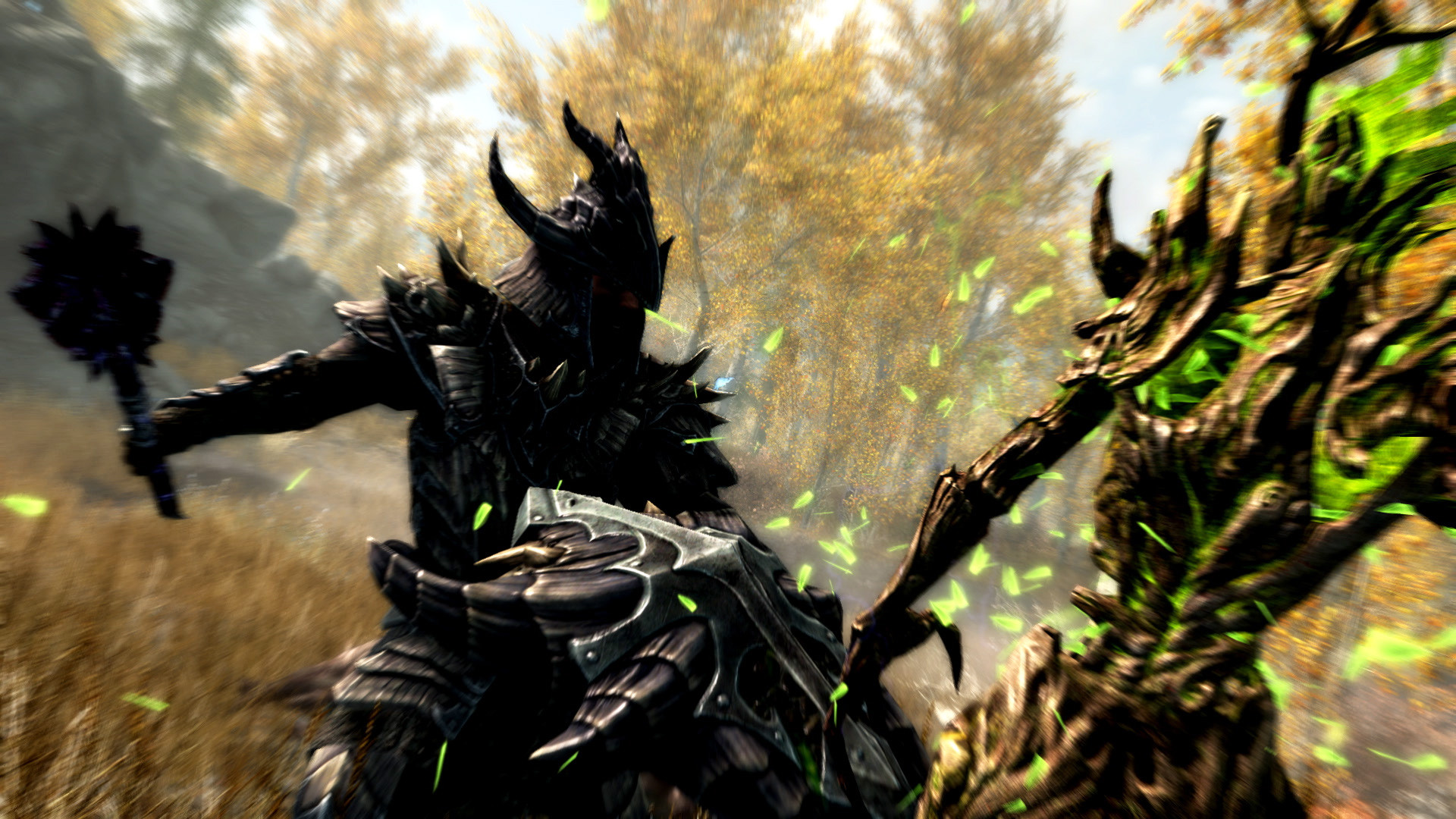 What's New in Skyrim Anniversary Edition
Luckily, for fans who have already had their fill of the classic content, Skyrim Anniversary Edition introduces a handful of new features. Besides the visual enhancements which should offer crystal clear 4K resolution at a steady frame rate of 60 FPS, Anniversary Edition buffs up its offerings with new Creation Club mods. According to Bethesda, dozens of new mods will be added to the Creation Club in Anniversary Edition, totaling over 500 new elements not included in Skyrim Special Edition. While these mods haven't been fully detailed, you can expect a variety of cosmetic changes, new quests, and tons of gameplay modifiers.
There are three major mods that are being added to Skyrim along with the Anniversary Edition release, including fishing, survival mode, and the Saints and Seducer's questline. Fishing is exactly what it sounds like – the option to use a traditional pole to catch fish rather than swimming through rivers and blindly attempting to pick them up. Survival mode is a feature that fans of other Bethesda games will recognize, as it has been a staple in past franchises like Fallout. Survival mode puts extra limits on your game, forcing you to manage your health, thirst, and energy, all without the use of fast travel. The Saints and Seducers questline offers a bundle of new content, including eight new quests, four craftable armor sets, fresh enemy types, and more. The questline mainly revolves around the mind-altering realm of The Shivering Isles, which fans of The Elder Scrolls IV: Oblivion will be immediately familiar with.
Overall, The Elder Scrolls V: Skyrim Anniversary Edition will offer a decent amount of content for players to enjoy, with an emphasis on additional mods to further customize your gameplay experience. This package will be undoubtedly more attractive to first-time players, but franchise veterans should still enjoy the dozens of new Creation Clubs mods that will be available. Whether you're new to the franchise or coming back for another adventure, The Elder Scrolls V: Skyrim Anniversary Edition is looking like a fantastic way to commemorate the ten-year milestone of this amazing RPG.